Our thermography location in Cameron Park, California, is dedicated to bringing the latest advancements in breast thermography to the El Dorado County community. Our team, led by experienced Registered Nurse Leah Valla, is committed to providing top-quality breast and full body thermography services to residents in Cameron Park, Placerville, El Dorado Hills, Shingle Springs, Apple Hill, Camino, Pollock Pines, and Folsom. Leah is a proud member of Breast Thermography International (BTI) and is certified through the Professional Academy of Clinical Thermology (PACT).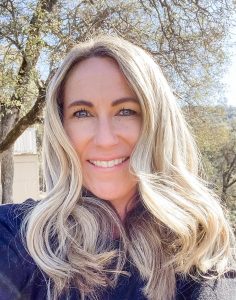 Our certified thermographers use advanced technology and equipment to ensure the accuracy of each patient's report. They take the time to review and interpret each report individually, offering a personalized and thorough understanding of the results. With a background in emergency medicine, labor and delivery, and adult and family clinics, Leah understands the importance of holistic health and the role of breast thermography in maintaining it.
At our thermography location in Cameron Park, CA, we believe that education and proactive measures are key to taking control of your breast health. That's why we are dedicated to helping you on your health journey by providing the best breast thermography services in Cameron Park and the surrounding areas. Our goal is to make breast thermography accessible and convenient for everyone in the El Dorado County area.
If you're seeking a reliable and comprehensive breast thermography service in Cameron Park or the surrounding areas, look no further than Vibrant Thermography. Book an appointment today and take the first step in taking control of your breast health. With a heart to serve and help, Leah and the team at Vibrant Thermography are here to support you every step of the way. Our certified thermographers will work with you to understand your results and provide the guidance and information you need to make informed decisions about your breast health.