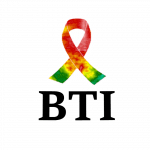 We are a network of thermography locations  throughout the USA and parts of the world.  We are the fastest growing group of independent centers bound to the highest PACT standards. Our centers are open for inspection by PACT and we pride ourselves in adhering to the standards set forth by them. All records are held centrally in the organization. If you move or you are a traveler, rest assured that your records are available for comparative interpretation anywhere in the world. All of our centers use the same group of PACT certified interpreters.
Our technicians are required to attend annual continuing education and participate in ongoing programs that educate them on this dynamic and evolving health industry. Our centers must upgrade their equipment accordingly with developing advancements in technology.  We require annual calibration of their equipment to ensure the most accurate testing. Having the best equipment and the latest calibration gives our interpreters the best images to analyze from our thermography locations.
Our thermography locations may range from space within an existing medical facility, to a large hospital or wellness center. No matter what the layout, we expect our centers to be professional and efficient. The technicians are highly trained and we expect them to hold our standards. We rely on your feedback to maintain our professionalism and presentation to the community. We guard this technology and want the public to embrace it as we have. If you feel that any of our centers do not live up to this, please let us know by contacting us at [email protected].