Welcome to Better Body Thermography, where you can find expert full-body and breast thermography services for women and men on Long Island. Our founder, Jeanine DiAngelo, is a certified Holistic Health Coach and Certified Thermography Technician, who is dedicated to providing high-quality and accurate results for her clients.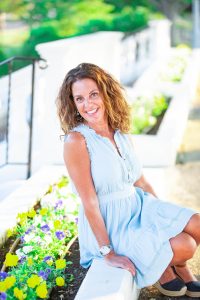 We specialize in full body and breast thermography, which is performed in a professional setting by Jeanine herself. Her certification as a thermography technician comes from the Professional Academy of Clinical Thermology (PACT), and she is also a member of Breast Thermography International (BTI).
We have multiple locations across Long Island, in both Suffolk County, Nassau County, as well as Queens. Our goal is to make this incredible preventative screening tool accessible and convenient for everyone.
Jeanine's services also include nutritional counseling for those who would like to expand their knowledge of health and wellness on a one-on-one basis. She operates her business by appointment only, and when she is not booked with a thermography appointment, you can find her educating and giving hands-on help with alternative tools and assessments to help her clients live life well.
At Better Body Thermography, our goal is to help you understand your body's state of health and take control of your wellness. We believe that the body can heal itself and that thermography can help you see and track your body's information. We offer FDA-cleared, non-invasive adjunctive screening procedure that uses a specialized camera to capture images that may aid in detecting breast cancer, inflammation, toxicities, thyroid pathology, lymphatic stagnation, vascular disease and so much more.
Schedule your thermography appointment today on Long Island with Jeanine DiAngelo and her team at Better Body Thermography. Contact us by calling 917-697-7211 or booking online. We are committed to helping you understand and improve your overall health, and we look forward to meeting you and helping you on your wellness journey.