Dr. Cindy Steward, ND, DC announced her thermography location in Round Rock, Tx.  She opened her practice to thermography in 2017 and offers breast thermography and fully body thermography.
Dr. Steward is a member of Breast Thermography International and certified through The Professional Academy of Clinical Thermology.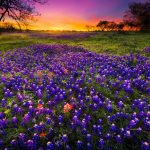 When you walk into our thermography location in Round Rock, Texas you will find a peaceful environment where clients are in a private setting  behind a privacy screen for their comfort during the screening process.
Breast Thermography is a completely safe adjunctive screening tool. It does not use radiation or compression to screen for breast cancer.  It uses state of the art technology that assesses heat and detects abnormalities in the breast through infrared technology. Early detection of cancer can greatly improve treatment options & overall outcome. We encourage you to start with a full body scan to have as a reference baseline for monitoring your health for future comparative exams.
Medical Thermography is safe for men, women & children. A Full Body exam can be used to assess: Thyroid, Cerebrovascular Screening, Intestinal Inflammation, Hormone Imbalances, Back Pain, Vein Thrombosis, Nerve Pathology, Circulation and Arthritis.  We offer thermography screening of the breast, head, torso or full body. Male screening includes a testicular view. All testing is done in our thermography location in Round Rock.
Breast disease can be detected at our thermography location in Round Rock, Texas by looking at areas of excessive heat that may indicate areas of angiogenesis, or increase of blood vessels supplied by a growing tumor. Thermography can be used for general breast health assessment & is very effective for dense breast. Appointments are scheduled in advance to make sure patients adhere to important protocols to get the best thermographic results possible.
For more information about our Thermography Location in Round Rock, TX  and our services go to: www.thermographyforyou.com
or book direct by calling Dr. Cindy Steward at 512-626-2332
Reach out to us! We are happy to answer any questions you may have, & we will schedule an appointment for you when you are ready.  Our clinic is conveniently located between Toll 130 and I-35 on 79 highway.  We are 3/10's of a mile west of the Dell Diamond & directly across the street from  Kalahari, the largest water park in America.
Also, another benefit to using our thermography for your screening is that we have the grayscale images as well as the full color view & other companies do not do both.  This gives you twice as much information for the same price.  Our lenses are the top of the line so they pick up information very clearly.
All scans are interpreted by Board Certified Physicians with over 40 years of thermography experience.  Every report is reviewed by three separate interpreters including Senior Interpreter Alexander Sepper, MD, Ph.D. to insure the highest level of accuracy.
Like mammography & other breast-imaging techniques, infrared imaging does not diagnose cancer & is used as an adjunctive screening tool along with anatomical testing.
Only a biopsy can create a definitive diagnosis.  Thermography does indicate the presence of an abnormality. This could be cancer, fibrocystic disease, an infection, muscular dysfunction or vascular disease. It is best to rely on more than one test in the fight against cancer.