Melodie Gonzalez is a Licensed Massage Therapist (LMT) and Certified Thermographic Technician (CTT) who offers thermography scans in Parker, Colorado. Melodie joined Breast Thermography International (BTI) in 2018 and received her thermography training and certification through the Professional Academy of Clinical Thermology (PACT). Since then, she has been working to educate doctors, chiropractors, alternative healthcare professionals, western medicine professionals, and radiology professionals about the benefits of thermography as a tool for early detection and better outcomes.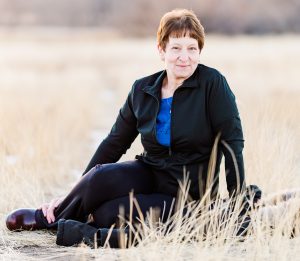 Melodie's thermography lab is located in the city of Parker, which is a suburb of Denver and is also easily accessible from Colorado Springs and Littleton. In addition to networking with professionals in the healthcare industry, Melodie is also dedicated to helping her clients monitor and improve their health through the use of thermography and other holistic solutions.
Thermography is a safe, non-invasive screening method that uses heat detection to locate areas of temperature differences in the body. By using infrared imaging, thermography provides a clearer picture of a person's overall health status and can identify abnormalities and changes in body conditions, in some cases, earlier than other tests. Certain diseases, such as tumors, increase blood flow and cause an increase in temperature that can be detected on a thermographic scan.
Melodie's lab in Parker offers full body thermography scans, breast thermography scans, and head and torso scans. If you are interested in learning more about Melodie's services or if you have any questions, you can visit her website or reach out to her to schedule an appointment. Melodie is committed to helping her clients improve their overall health and well-being and looks forward to working with you.
For more information about this Thermography location in Parker, Colorado check out what Clay in the Potter's Hands has to offer on their website, or schedule directly by calling Melodie Gonzalez at (970) 620-0112.