Jacky Groenewegen and her team's thermography location in Cincinnati, OH, offer Breast Thermography and Full Body Thermography.  Appointments are scheduled in advance to make sure patients adhere to important protocols that must be followed for medical thermography.
Jacky manages multiple visiting labs around Cincinnati, Dayton and Northern Kentucky.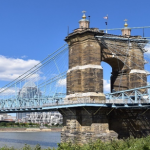 Mindful Wellness Medical Thermography was started by Jacky in 2013.  Jacky became a Certified Thermographic Technician through the Professional Academy of Clinical Thermology and joined Breast Thermography International in 2013.  In 2018 Jacky launched her mobile subsidiary, Holistic Health Mobile Thermography.  The Thermography Location in Cincinnati, Ohio is an inviting place where Jacky helps her clients monitor and improve their health through thermography, massage and providing holistic solutions.
Jacky finds many of her clients are thrilled to find a safe non-invasive screening that uses heat detection to locate areas of temperature differences in the body.  Using infrared imaging, this provides an adjunctive screening tool and gives a clearer picture of body health status.  As an example, thermography helps with breast health.  This simple, no-touch, no radiation screening uses a sensitive digital infrared-sensing camera that develops a color image on a computer of the body's thermal patterns. This pain-free screening procedure maps, measures and monitors inflammation and other abnormalities and changes in overall body conditions earlier than most other tests.  Certain kinds of diseases, like tumors, increase blood flow that cause an increase in temperature shown on a thermographic scan.
"Thermography is a safe, adjunctive screening tool that can be helpful in the diagnosis of many potential diseases.  I see men, women and children," says Jacky.  "It's perfect for women with dense breasts, implants or women who are nursing or pregnant, when mammograms are not a good option.  In fact, breast thermography can identify areas of concern years before traditional tests"
Jacky frequently speaks at health fairs, networking events, and private meetings promoting the benefits of thermography in Cincinnati, Ohio.  Jacky is passionate about the safety and benefits of thermography.  She frequently co-sponsors education events promoting breast massage, lymphatic drainage and the role hormones play in your breast health.   The Thermography Location in Cincinnati, Ohio expands its reach by working with practitioners like chiropractors, dentists, and integrated holistic physicians to jointly improve the health of their patients.   If a thermogram is abnormal, a patient can work with his/her doctor to monitor health and treatments.
It is very common for individuals who receive their first or subsequent thermography scans to complement Jacky on her ability to fully explain the thermography process. In addition, her clients feel completely at ease with Jacky during their breast thermography scan.  The Thermography Location in Cincinnati, Ohio takes great pride in offering full body thermography scans, breast thermography scans or head & torso scans.
For more information about our Thermography Location in Cincinnati, Ohio and our mobile services, you may visit our website MindfulWellnessMedicalThermography.com.  Reach out to us! We are happy to answer any questions you may have, and we will schedule an appointment for you when you are ready.