Janelle Solomon is a native of South Carolina with a strong passion for holistic health. As the daughter of two chiropractors, Janelle has been living a holistic lifestyle her entire life. She discovered thermography eight years ago and has been a Certified Thermographic Technician (CTT) through (PACT) Professional Academy of Clinical Thermology. and a professional member of  Breast Thermography International (BTI) for over seven years. Janelle's favorite part of her job is helping people on their health journey by sharing information that can improve their lives. In addition to her work as a thermographic technician, Janelle is also a 200-hour yoga instructor and offers private sessions online or in person.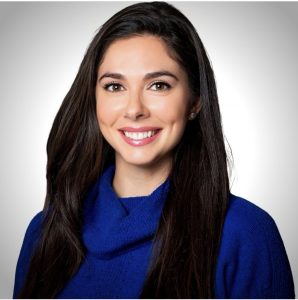 Janelle's thermography lab, Flow Well, is located in the beautiful city of Charleston and she is dedicated to helping her clients monitor and improve their health through the use of thermography, as well as other holistic solutions. Thermography is a safe, non-invasive screening method that uses heat detection to locate areas of temperature differences in the body. By using infrared imaging, thermography provides a clearer picture of a person's overall health status and can identify abnormalities and changes in body conditions earlier than most other tests.
Janelle finds that many of her clients are thrilled to have access to a painless, no-touch, no radiation screening like thermography. Using a sensitive digital infrared-sensing camera, thermography maps, measures, and monitors inflammation and other abnormalities in the body. Certain diseases, such as tumors, increase blood flow and cause an increase in temperature that can be detected on a thermographic scan.
Thermography is safe for all women, including those with dense breasts, implants, or who are nursing or pregnant. Janelle frequently speaks at health fairs, networking events, and private meetings to promote the benefits of thermography in Charleston and the surrounding areas. She is passionate about the safety and effectiveness of thermography and frequently co-sponsors education events focused on breast massage, lymphatic drainage, and the role hormones play in breast health.
In addition to working with individual clients, Janelle also collaborates with practitioners such as chiropractors, dentists, and integrated holistic physicians to jointly improve the health of their patients. If a thermogram is abnormal, patients can work with their doctor to monitor their health and treatments. Janelle's clients often compliment her on her ability to fully explain the thermography process and for making them feel completely at ease during their scan.
For more information about this Thermography location in Charleston South Carolina check out what Flow Well has to offer on our website, or schedule directly by calling Janelle Solomon at (877) 315-7226 Ext. 447.